County flags
"CAMRA West Midlands" County flags info
Herefordshire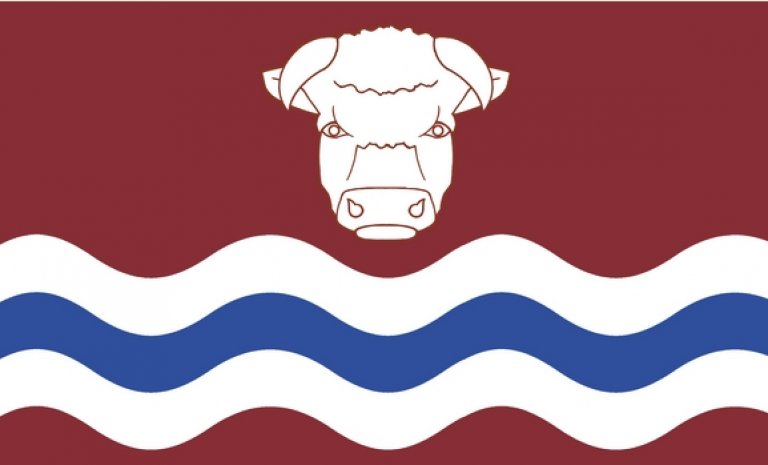 The dark red background represents the rich red soil of the county, and also the colour of the coat of the famous Hereford cattle breed. In the top centre is the head of a Hereford bull with its typical wide white face, while the three wavy stripes in blue and white represent the River Wye flowing through the county.
The current flag was adopted by popular vote in 2019. Below, is shewn the previous flag.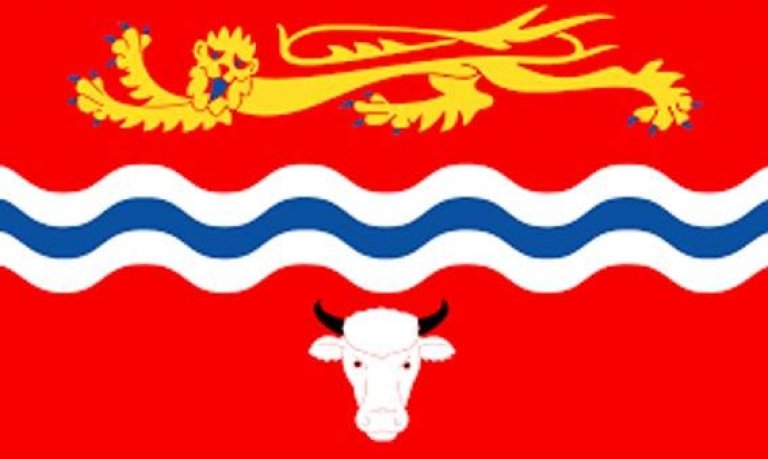 Shropshire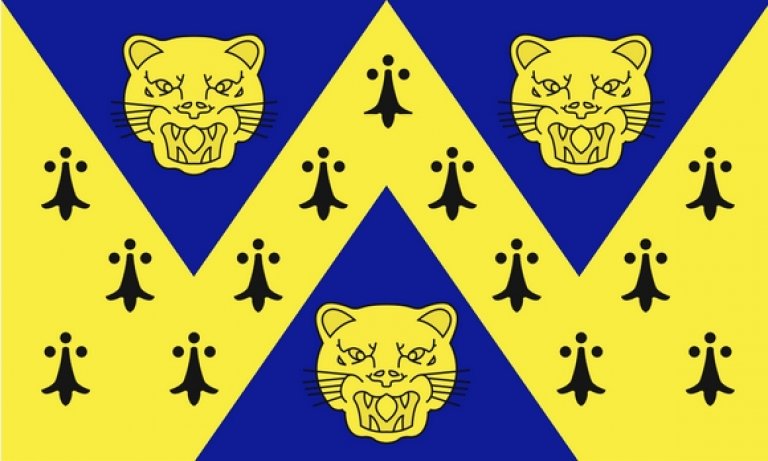 The design is a banner of the county council arms which were awarded in 1895. The leopards faces, fondly referred to as loggerheads locally, are a traditional emblem for Shropshire (also known as Salop) and have historically evolved from the lions heads on the Shrewsbury town arms which themselves were first recorded in 1623.
Staffordshire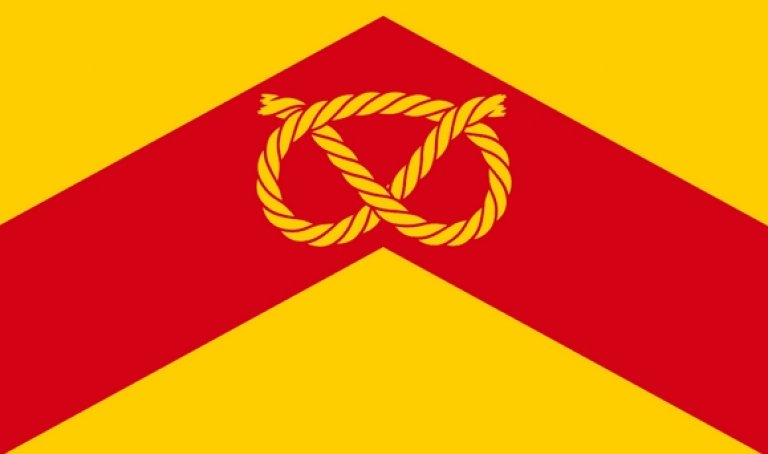 The Staffordshire Flag displays the gold field and red chevron of the de Stafford coat of arms.
Upon the chevron is a golden knot, the badge of the de Stafford family. It is known as the 'Stafford Knot' (not the Staffordshire Knot)
Organisations have used the Stafford Knot to represent a wider county connection since at least the seventeenth century.
Warwickshire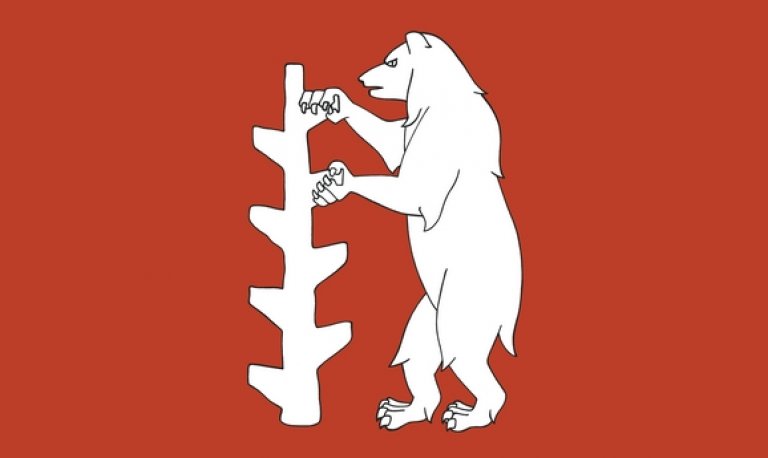 The current county flag was adopted by popular vote in 2016. It features the "bear and ragged staff" which has long been part of the county's nobility coat of arms. The bear was always shewn muzzled and with a chain until the new flag (PC?) Below is the old county flag.
West Midlands
There is some doubt whether this flag, which formed part of the coat of arms of the short lived West Midlands Council between 1974 and 1986 is actually valid and that the former parts of the counties of Warwickshire, Staffordshire and Worcestershire should continue to use 'their' flag. The West Midlands metropolitan county is not officially an English county. Still; here is the flag that authority uses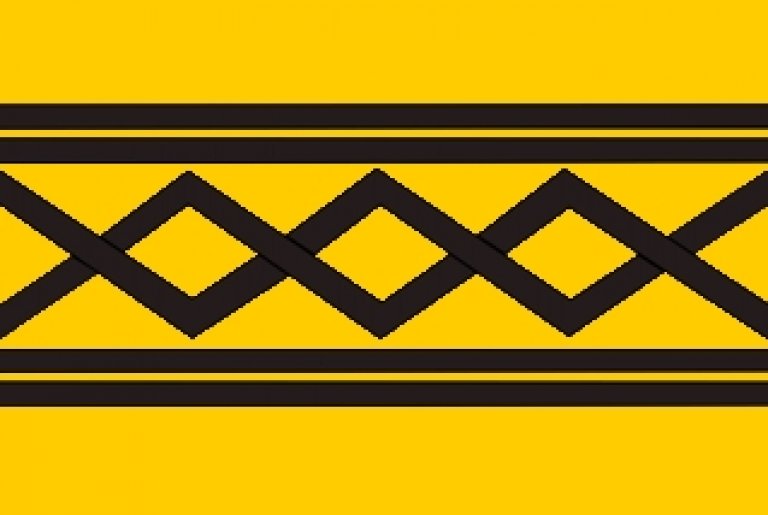 The two lower birds might be phoenixes, judging by the flames they are squatting in, though why they are chained beats me (Hmmm, The Black Country was famed for its chain-making industry maybe ?) The top bird appears to be trying to stab one of the others with an arrow. Do send an email if there are deeper insights !
... and here is the said old coat of arms. Apparently; the orange background represents industry (?) and the horizontal bars strength (?). The black zig-zaggy bits, as on the modern flag, are a styilised rendition of the letters W and M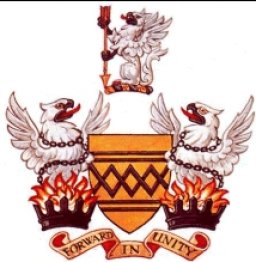 .
Worcestershire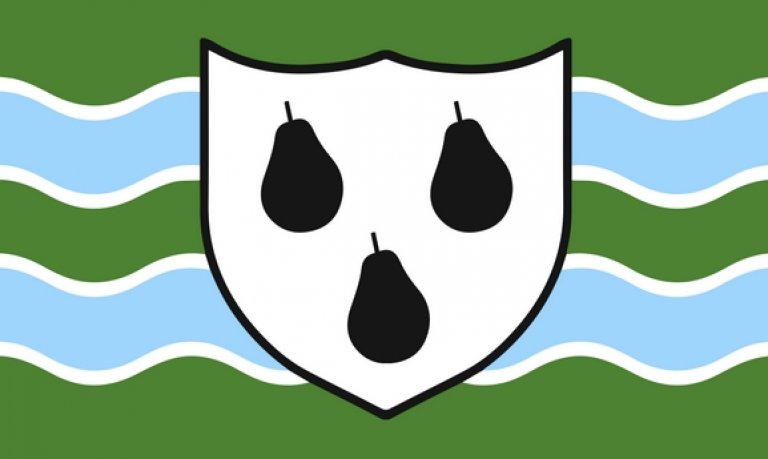 Flag chosen by popular vote in 2013
It shows three Worcestershire black pears on a shield, over wavy green and blue lines representing the county's major rivers and hills.The previous county flag is shewn below: