NBSS tutorials
On this page....
Filters are the dog's wotsits, eg use them to find pubs in a given area, near to public transport, that have free WiFi and are dog-friendly. It's easy - honest ! And you don't have to be a CAMRA member to use them
---
Using NBSS on your PC
NBSS is fully integrated into

1. Visit whatpub.com (just typing w into a search bar will usually bring it up)
2. If you're not logged in to CAMRA you will see a page like the one below (inviting you to log-in). So log in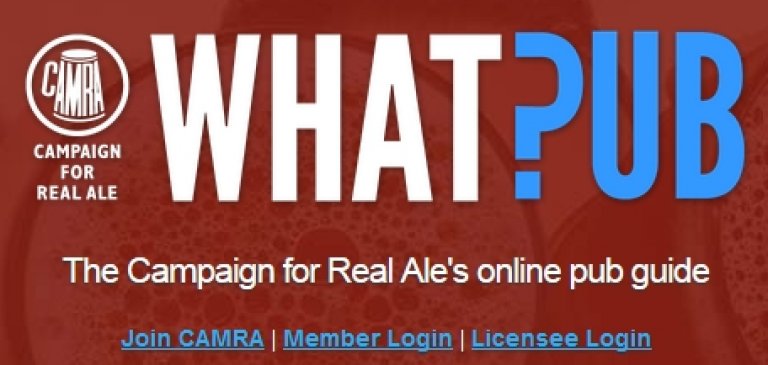 3. Now you will see a page like the one below (with the 'welcome back' text)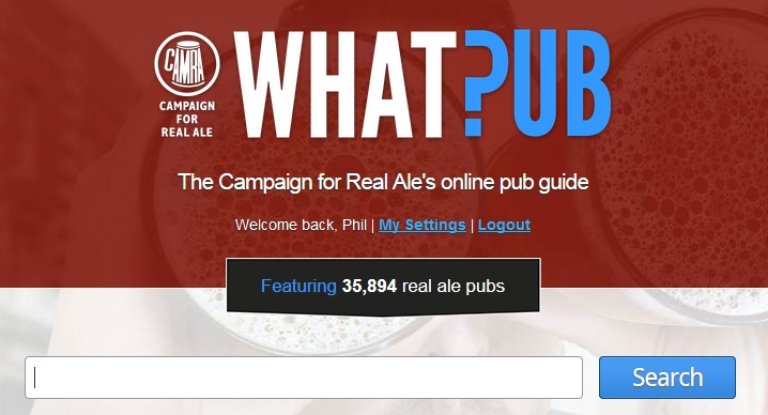 4. Search for the pub you are in or want to score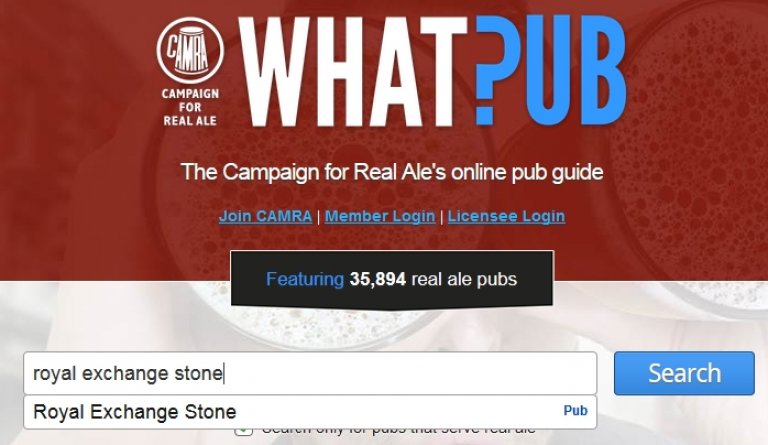 5.You may arrive at an annoying screen offering you a multiple choice of one pub. If so; click on it. And, no, I don't know why you should have to make a selection when there's only one possible choice...
6. Your are now looking at your pub as per image below. Over on the right there is the score screen: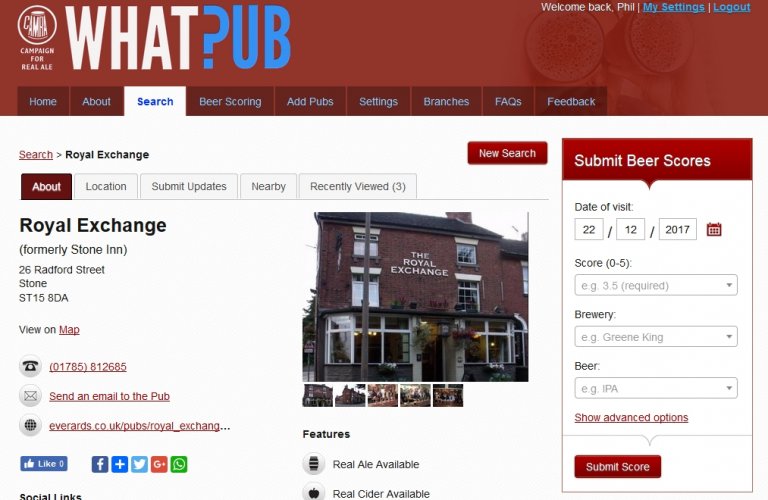 7. But. If you see this sort of thing over to the right, as per below,, you are not logged in: Click on "Member login" and log in.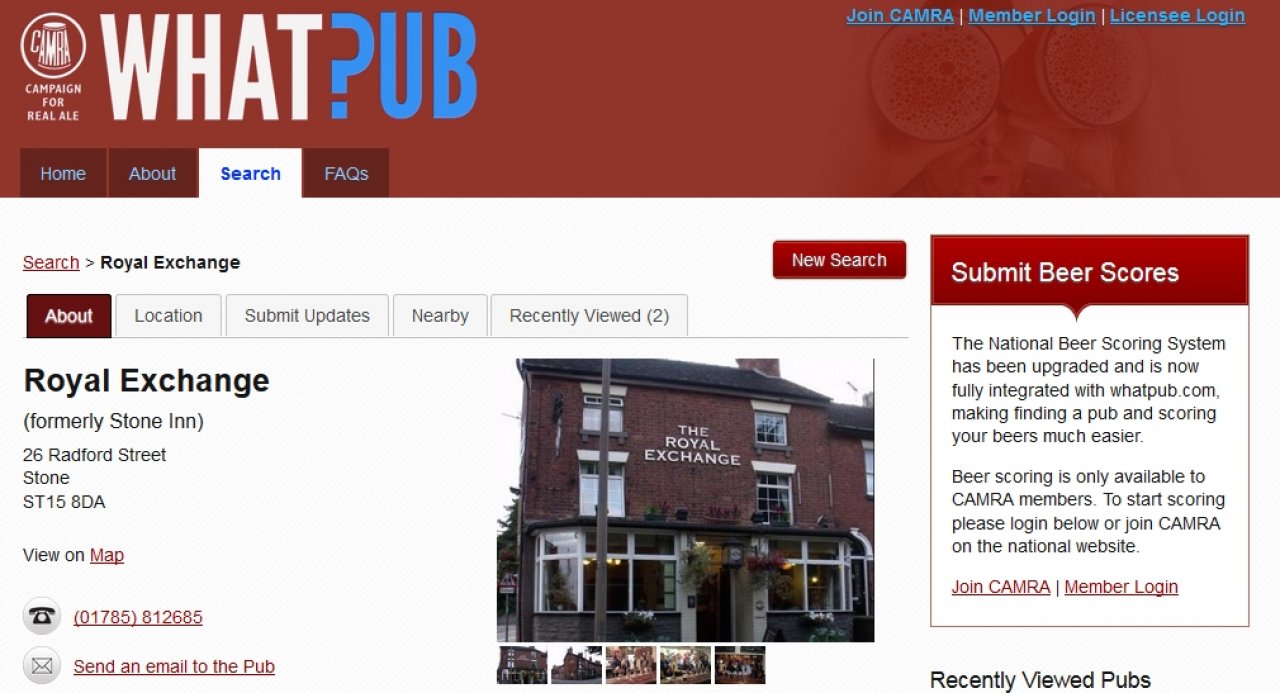 So; here's the scoring panel close-up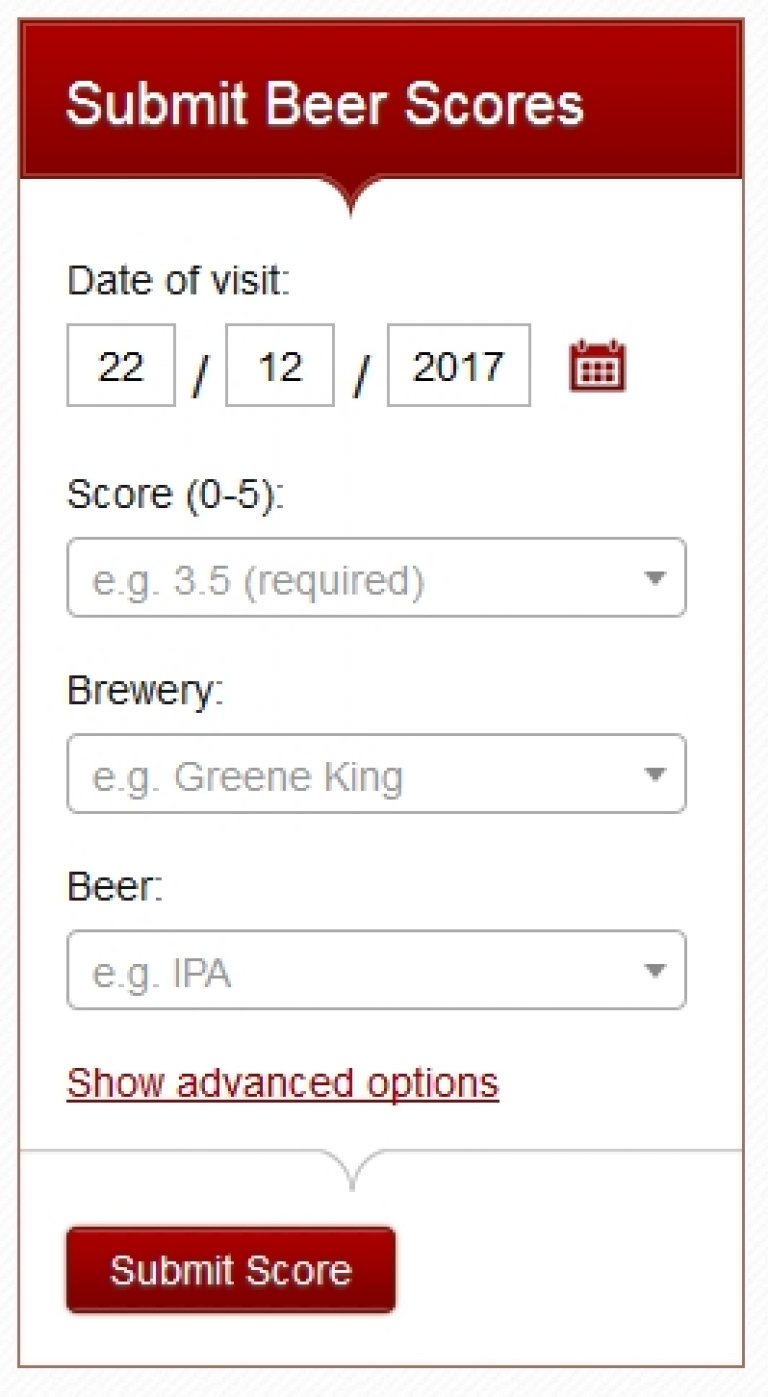 8. The date defaults to today. If you're retrospectively entering a score, change it to the date of your visit by clicking on the rightmost calendar icon
9. Enter your score
10. Enter the brewery name. This should offer you a choice once you start typing. Hit the down arrow to the right of the text box in which you are typing to see what's on offer and select appropriately. If you don't know the brewery or can't be arsed then you can skip it.
11. Enter the name of the beer. If you've entered the brewery name then you will be offered a choice of that brewery's beers - click on the down arrow to the right and choose. If the beer is not in the list just keep typing. When done, hit the 'submit' button
12. The advanced option allows you to enter the price of your beer and a free-form comment
Tip
If you tend to collect scores in a notebook or something and enter lots of scores later then search for the pub and enter all scores for that pub while up, adjusting the date as you go.
---
Using NBSS on your smartphone
Much the same as on your PC (see above) except that
The various pages appear with tabs to fit on a small screen
The beer score drop-down list changes to a hard-to-use slider control
If your phone is GPS enabled and you're sitting in a pub, it should prepopulate the pub name and address
---
Viewing your scores
Visit whatpub and log-in as described above.
The main search page changes and has a 'My Settings' link as shewn below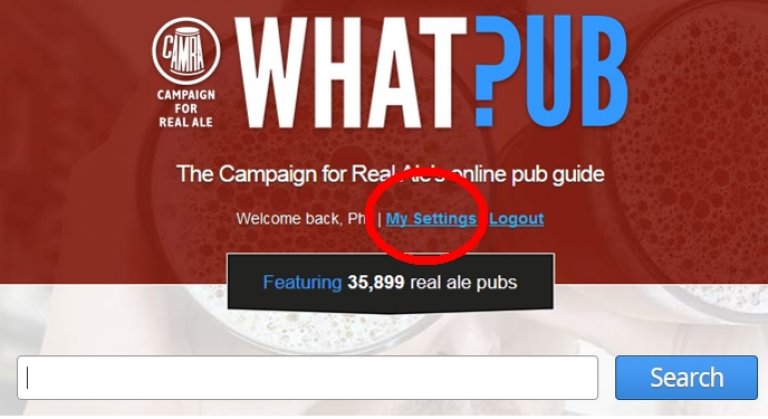 A new screen appears with some tabs - click on the Beer Scoring tab as shewn below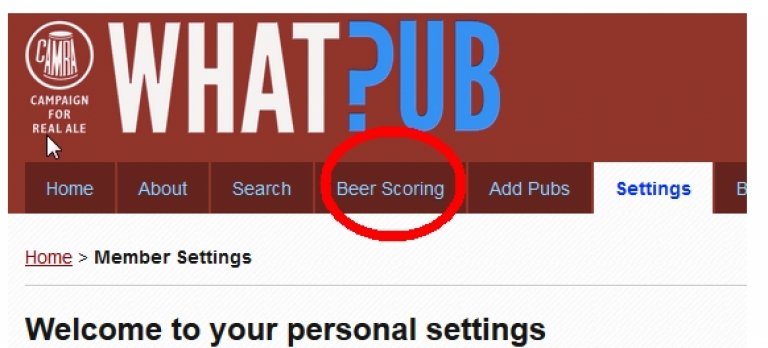 The page below appears. Click on View Scores.

The page below appears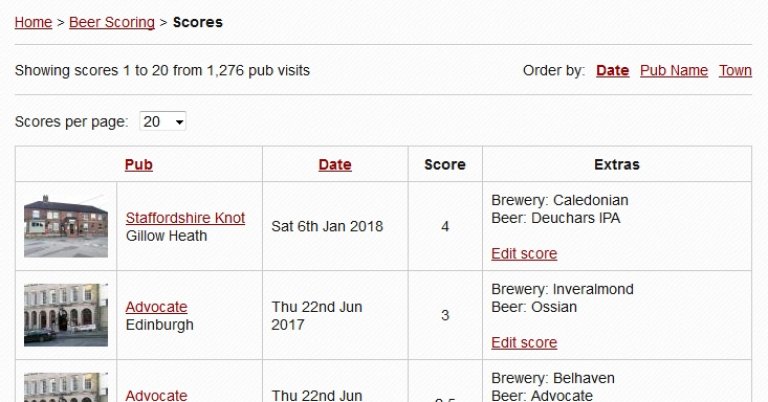 Note that you can edit your scores on this page by clicking on the obvious link
---
Viewing scores in your branch
Contact the branch pubs officer
---
Using filters
This the is the true power of finding pubs. You can find pubs satisfying any number of filters or even organise your own pub-crawl in a given area; again with filters, eg find all pubs withing half a mile of the railway station.
To make this work you do need a starting criterion such as the name of the branch you are are visiting, or the name of the town, or even a postcode.
Here's the list of available filters:


xxx
Tip Notice that default tick in the pubs only box ? This means that you will NOT see clubs. Uncheck this box if you want to include clubs in your results
Using the guide above, if necessary, start whatpub and enter your initial criterion. Ill choose somewhere out of our area as an example (Edinburgh)
So you're visiting Edinburgh ! Enter Edinburgh into the initial whatpub search to see the following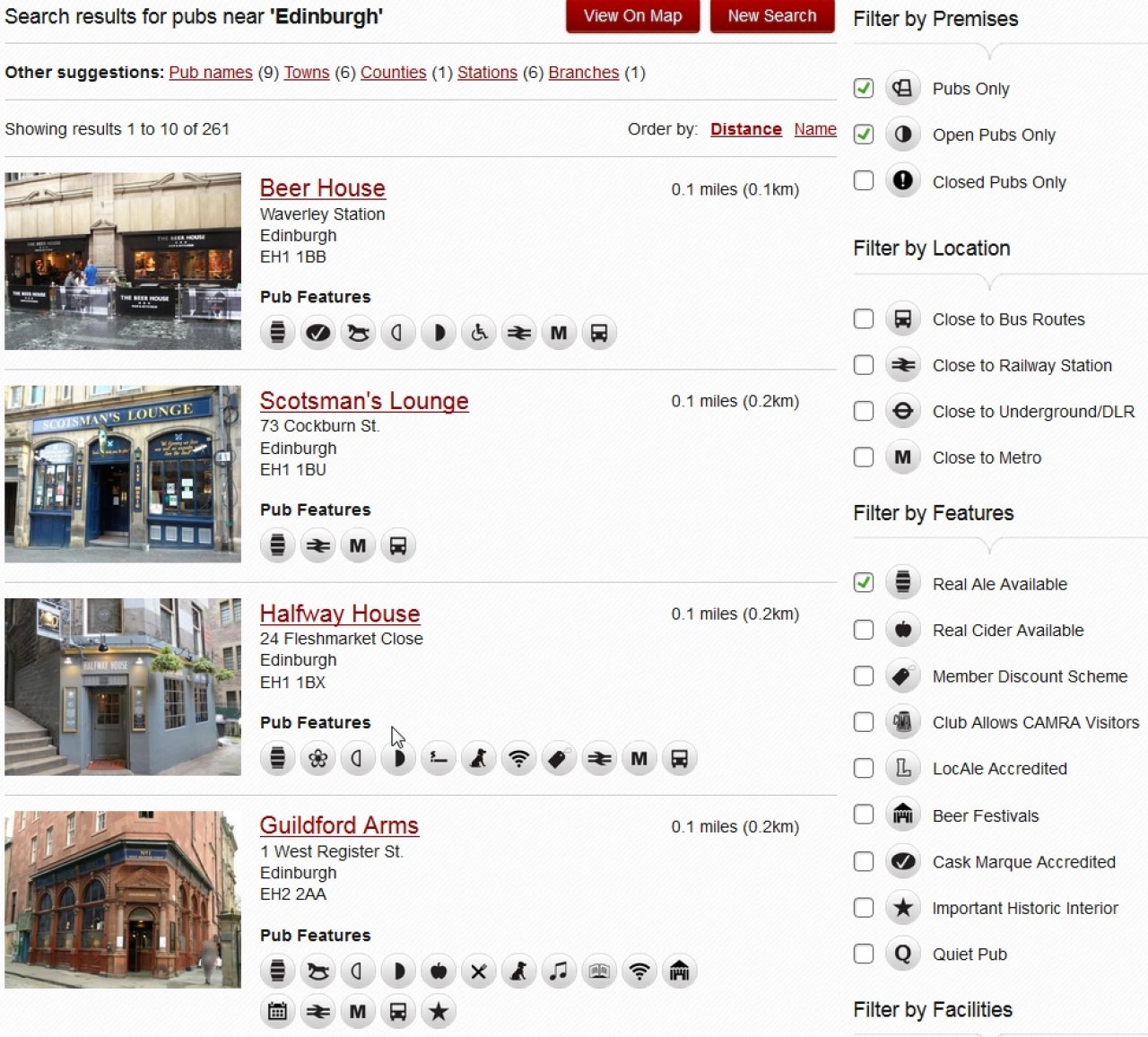 Wow. 261 pubs to go at. Note the list of filters down the right hand side of the page. Let's try some guided tours
1.) Pubs within half a mile of the station
Click on Close to railway station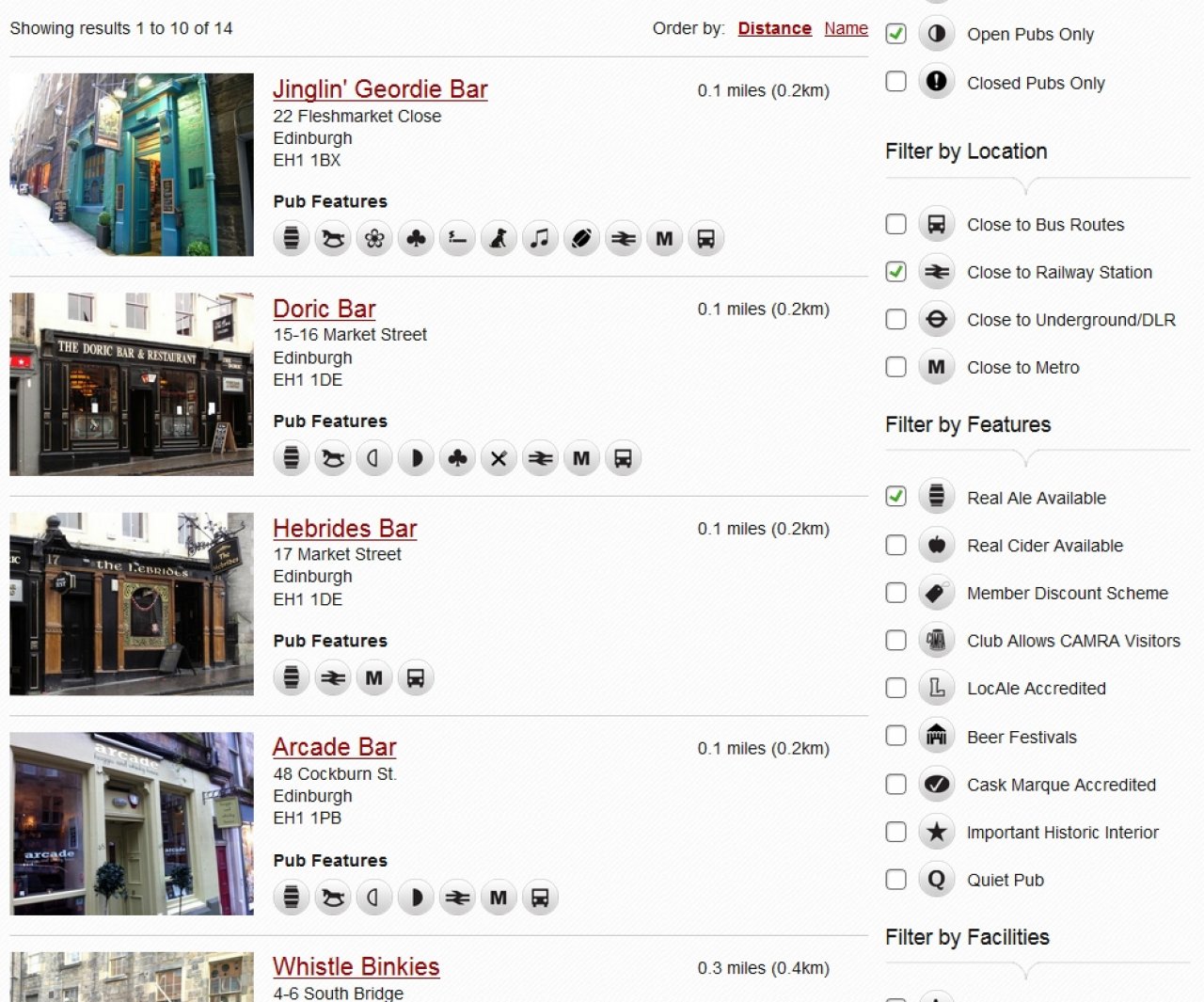 Note that results start with closest. Search has thrown up nine pubs within half mile.
2.) As above but dog-friendly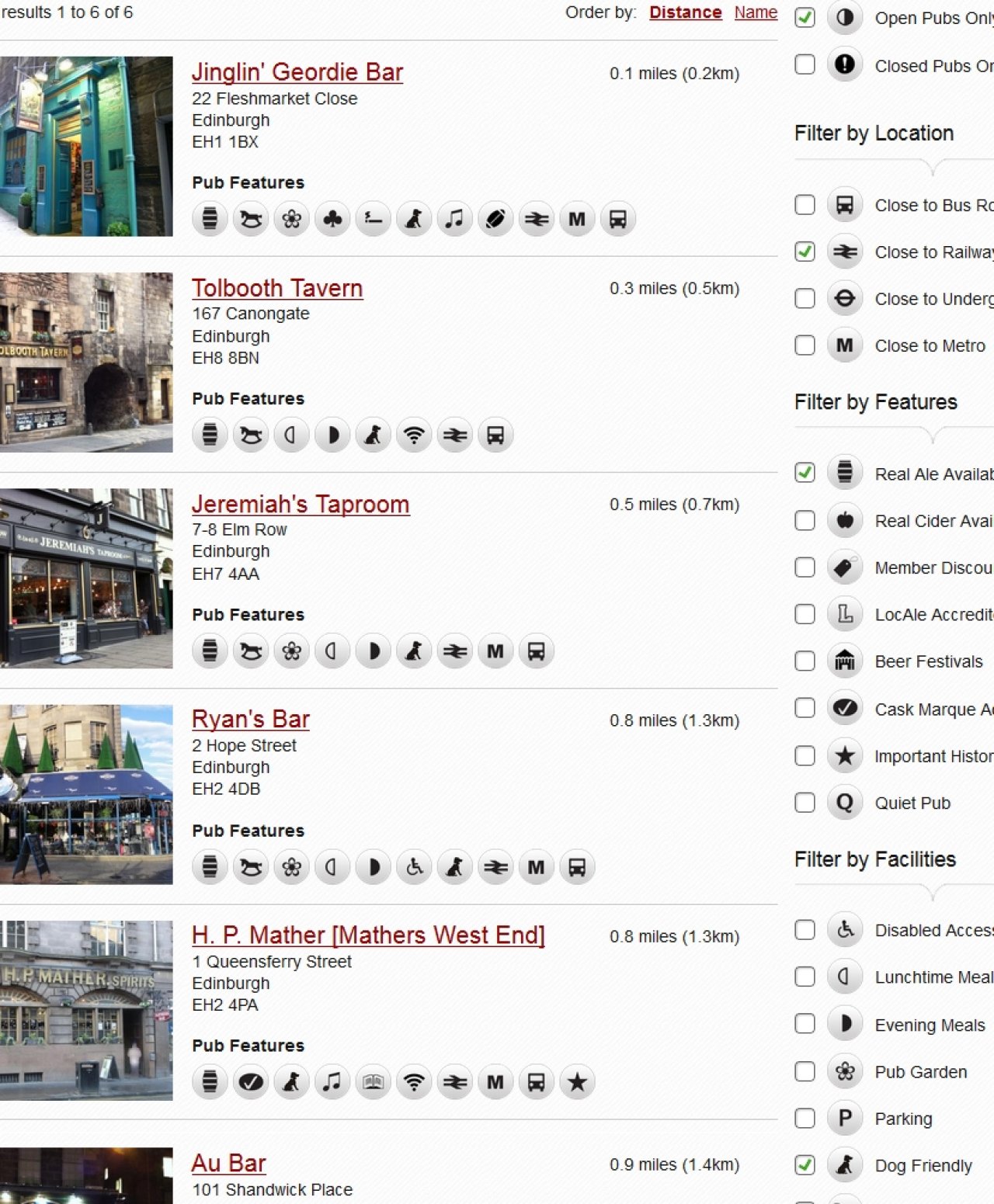 Six pubs for us to try
3.) Pubs near the station with real cider and WiFi
Six pubs for us to try within one mile.
Tip That member discount filter can be very useful !